Welcome To Quick N Clean Carpet Care!
Life happens, with kids, pets and guests, your carpets, tile and grout & upholstery can get a bit (under the weather), however, Quick N Clean can be the cure! As the TOP cleaning professionals in Mission Viejo, and South Orange County, we pride ourselves on providing exceptional cleaning services to make your home sparkle.
When you choose Quick N Clean for your professional Steam Cleaning Needs, you can expect service that's Prompt, Professional and Polite.  Explore our site to learn more about our cleaning services in South Orange County, then contact us today to get started!
We use Truck-Mounted Equipment for our Hot Water Extraction Method Cleaning Services for Carpet Cleaning, Tile & Grout Cleaning, Upholstery Cleaning and On-Site Rug Cleaning.
Our Truck-Mounted, "Steam Cleaning" Method ensures next-level, professional removal of debris.
From Tile & Grout Cleaning to Stone Restoration , Quick N Clean provides the utmost care for your Hard Surfaces.
We use Hot Water Extraction to remove pesky dirt and debris from just about any upholstery, including your favorite chairs and couches whether they are indoors our out.
Rid your home of difficult pet stains and odors. Whether it's carpet, rugs, or upholstered furniture, Quick N Clean has a solution.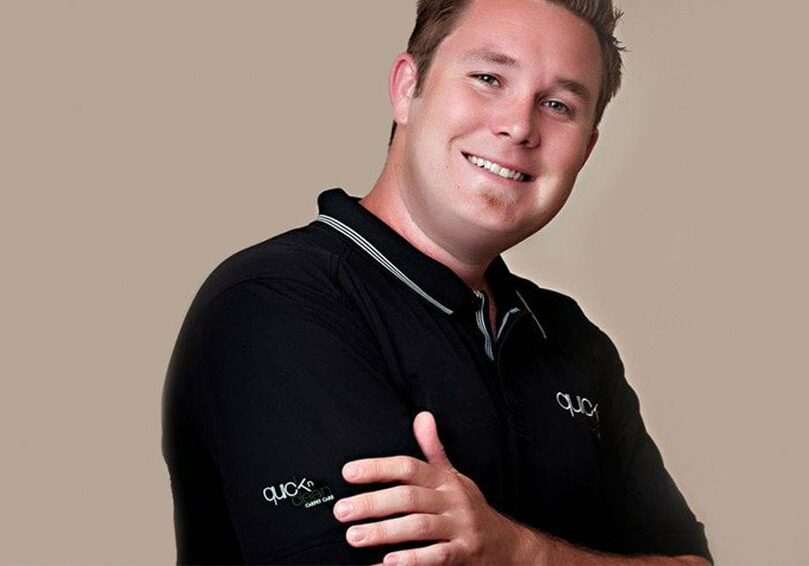 Doing Business the Way We Know Best.
We have found that our truck-mounted hot water extraction is the best way to clean heavy traffic areas and address general carpet cleaning needs. Quick N Clean Carpet Care is an Orange County-based, family-owned and operated carpet cleaning company with more than 15 years of carpet cleaning expertise. We're proud to offer our comprehensive cleaning services to the South Orange County areas, helping families find more time and energy to put into the things that matter most!
Get a Complimentary Estimate
A Step Above the Rest
At Quick N Clean Carpet Care we offer The 3 P's for our services: Professional, Polite and Prompt.  We know that there are many other companies that offer cleaning services in Mission Viejo and the surrounding areas; however, we hope you give us a try and see what sets us apart.
See What Our Clients Have to Say
Amazing! I can't say enough good things! My carpet was a mess. They were so so good at communicating, they seemed like a father and son which I love to see! I completely trusted them in my home!
Brandon, April and Hunter all came to my house. They were knowledgable and very easy to work with. They spent a few hours diligently cleaning - and VOILA!  My white carpet is RESTORED!!!!
Brandon and April were a delight to work with...The scheduling was simple, several reminder emails, and they were prompt, quick, efficient and very friendly. The carpets looked absolutely brand new when they were finished.
I found this company to be extremely reliable and concerned with everything I had to deal with. I highly recommend them they are courteous, reliable, good price, I found nothing at all that I could possibly complain about.
Get In Touch
Have questions or need to schedule an appointment? Don't hesitate to reach out to our team of local cleaning professionals!
Call Today (949) 346.2139